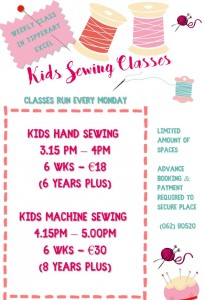 ?? We are delighted to bring back our Weekly Sewing classes to The Excel. These classes start back Monday 20th January from 3.15pm , and will take place after school on a weekly basis✂️?
We have a limited amount of spaces – Advance Booking & payment required to secure a place.
☎️Contact us here on (062) 80520 for details .