Excel Art Gallery : Delight is Tempered by Hidden Fears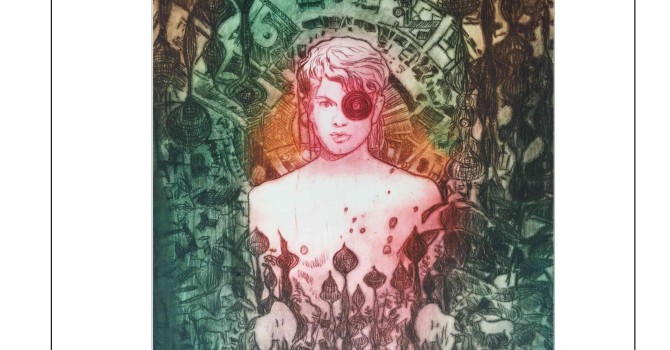 'Delight is Tempered by Hidden Fears' is the latest exhibition at the Gallery Tipperary Excel.
RAYLEEN CLANCY Delight is Tempered by Hidden Fears
My work utilizes a cast of iconic figures with strong, enigmatic and central protagonists.   The characters and their essence come and go through luminous portals, transported through an imagined reality across multiple dimensions.  Just like them, the proscenium they inhabit is in a constant state of flux, fragile, shell-like and in danger of crumbling, reverberating to half-lit worlds. My work taps into the unifying energy that is common to all life, the universal soul or Anima Mundi. Plato describes it as,  "A single visible living entity containing all other living entities, which by their nature are all related."
Rayleen Clancy studied at the National College of Art & Design, Dublin; San Francisco Art Institute, California; Dun Laoghaire Institute of Art, Design & Technology and Waterford Institute of Technology. She currently lives and works in Co. Waterford.
The Gallery is open Monday-Friday (some restriction on Monday morning) and admission is free…All are welcome.
Please check with reception on 062-80520 for further details.